The Academic Symposium on "Soil Health and Green Agriculture" Held in Taiyuan
July 20-22, 2021, Taiyuan, Shanxi
The Symposium on Soil Health and Green Agriculture held with a success that convened over 600 attendants all over China from various sectors of soil related academia, administration and industry. The meeting was primarily sponsored by Soil Science Society of China and jointly supported by the Soil Fertility Society of Shanxi Province, School of Resource and Environment and the Research Institute of Eco-Environmental Industry of Shanxi Agricultural University.
The opening ceremony was hosted by honorary President Prof. Renfang Shen. Prof. Jiabao Zhang, the President of SSSC made the opening speech. Secretary of the Party Committee of Shanxi Agricultural University Prof. Yuncheng Liao delivered a welcome speech and Mr. Wei Wu, Vice Governor of Shanxi Province delivered a speech. In additional the opening highlights of the conference also include the ceremony to confer the honorary certificates to the inaugural cohort of SSSC Fellows and the 16th Science and Technology Award.
The conference also includes a thematic symposium on Soil Health and Green Agriculture with 9 high-profile plenary presentations and 58 keynote presentation in 4 different sessions. Over 40 graduate students presented their research and 66 thesis abstracts were collected.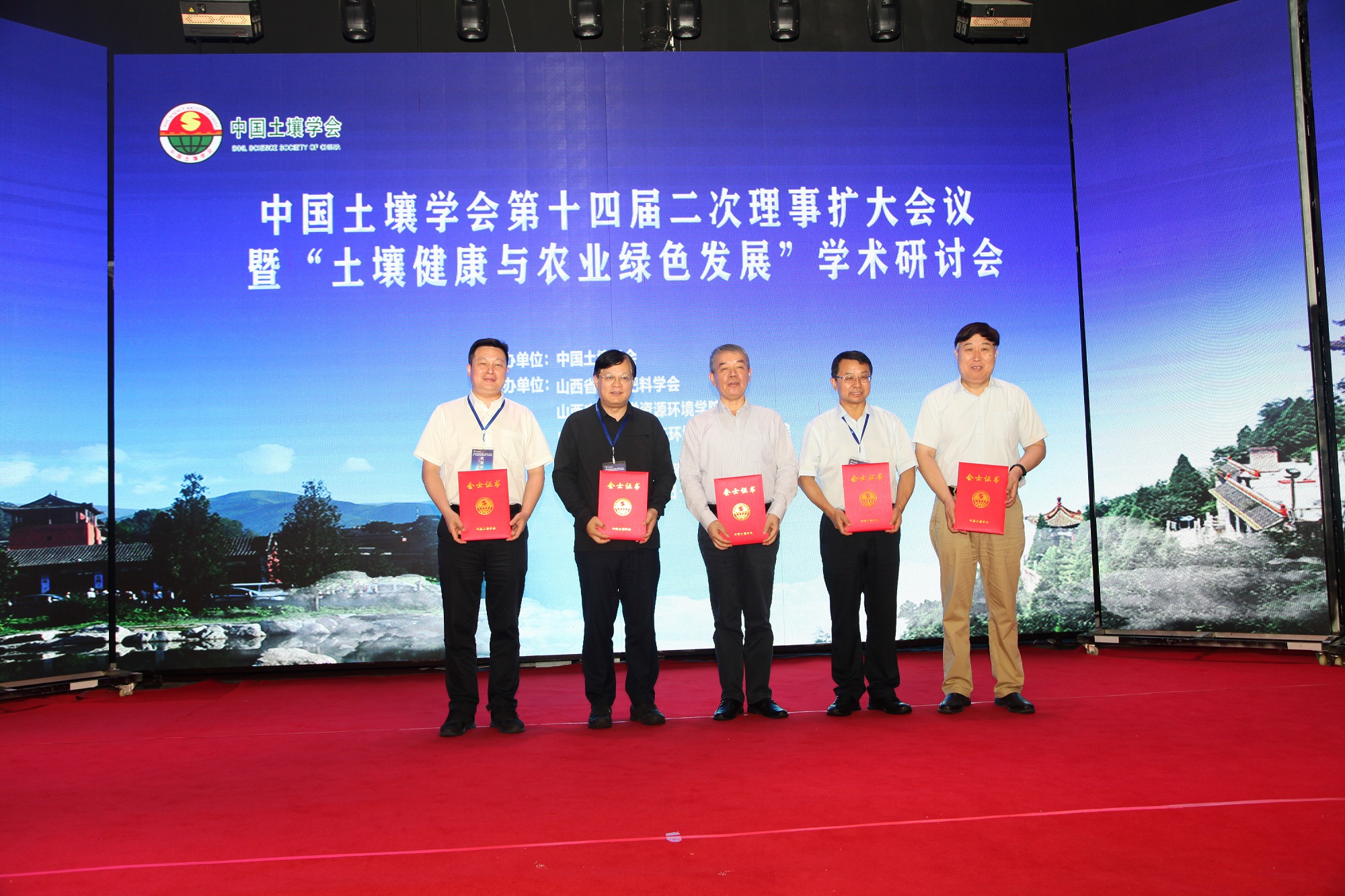 Some of the Inaugural SSSC Fellows